"Great book. Lots of positive stuff. I especially liked the chapter on financial healing. Some good techniques there. The reader will get great value from the book."

Jack Canfield                
Coach, Mentor, Author, Broadcaster and Speaker...
Do you feel constantly stressed?
Are you not where you want to be in terms of your health, your work, your relationships?
Is there always too much month left at the end of the money?
Do you spend your time constantly trying to rationalize why you aren't where you want to be in life, yet find yourself repeating the same old patterns and behaviors?
Are you living a life of permanent frustration, or worse?
If you have answered yes to any of the above, then it could be that you have been looking for answers in all the wrong places. Thinking about these issues on merely a conscious level – over and over again – will not provide answers and will probably leave you even more frustrated.
The good news is I believe I can help. I will work with you to identify the beliefs and habits causing you to be in your current position.
Using amazing transformational techniques which connect you with your subconscious, we identify and eliminate the negative beliefs and emotional blocks which drive your current habits and behavior, leaving the past behind and transforming your experience of living and the lives of those who matter most to you.
I am a coach, mentor and author specialising in helping people overcome the emotional blocks, beliefs and habits preventing them from achieving their goals and living their ultimate life. I use EFT (Emotional Freedom Techniques), Matrix Reimpriting and NLP (Neuro Linguistic Programming), to give my clients the tools that they need to make real changes - that last.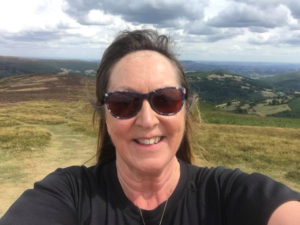 "By using the NLP and Matrix Reimprinting techniques that Mark has taught me , I have become a stronger and more self-assured person both physically and emotionally.
Under his guidance, I have broken down mental barriers and re-defined past memories that I now realise were preventing me from achieving my goals. I am now taking my life forward in a positive and confident way and though at first sceptical about carrying out the exercises at all, I practice them daily with astounding results.
Mark has taken me on an amazing journey of self realization and improvement which I would recommend to anyone wishing to transform their life for the better." 
Anne Mellor
Disclaimer:
While EFT and Matrix Reimprinting have produced remarkable clinical results, these must still be considered to be in the experimental stage and thus whomever chooses to incorporate these tools must take full and complete responsibility for their use of them.
This material or instructions on this website, or verbal suggestions given by Mark Bristow, are not intended to replace or substitute any recommendations of any medical professionals or health-care providers. Rather, they are intended to offer information to help the user glean a more positive result, in addition to their advice, as a mutual quest for optimum improvement of quality of life and well-being.
Mark is not a licenced health professional and offers EFT, NLP and Matrix Reimprinting as strictly educational information only.